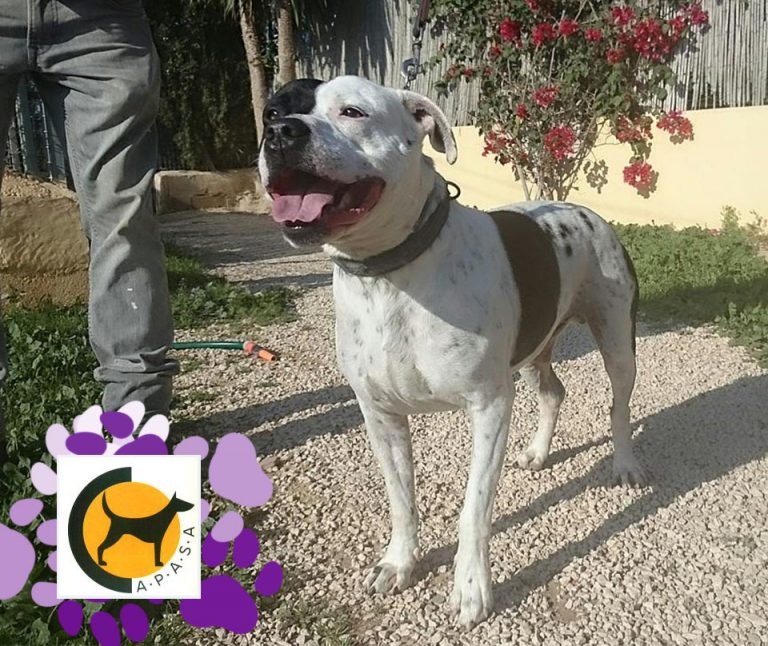 Tayson is a prime example of a dog with an extremely rough start to life that has landed on his paws, amongst the best care possible in order to rehabilitate him for home life.
Tayson's communication skills are unparalleled. The minute I show him my hands are empty – no more treats, he knows its playtime. But the second I pull out a treat he knows its time to learn and show his tricks. As you can see in the video above, it didn't matter where he was in the pen or what he was up to, the very moment I signalled to him that I wanted his attention, he ran all the way over and sat perfectly, ready for anything, toys immediately dropped.
That level of attention from a dog as playful as Tayson is unbelievable. He doesn't jump up or show any naughty habits that you would sometimes expect from a rescue. He is more than ready to go to a new home, however he is unable to leave the country and isn't good with other dogs. Tayson requires a special type of person (mainly because of his breed), and if you think you are it, you will know it!
Want to meet/reserve Tayson?
If you want to meet or even just want to know more information about Tayson, please contact either myself or Apasa (Javea, Spain). If you contact Apasa directly, please inform them if you found Tayson through my page.